Events & Seminars
EVENTS
2013 MDRC annual retreat
The seventh MDRC Annual Retreat, held on January 18, has been a success, thanks to the organizers and the 166 participants. Forty-eight posters and a dozen of talk were presented including the outstanding "AstraZeneca-BMS J Denis McGarry Lecture" given by Dr Steven Kahn. Among the presenters, nine students or post-doctoral fellows were awarded in their category for best presentation:
Simon Bissonnette, May Faraj laboratory
Khalil Bouyakdan, Thierry Alquier laboratory
Hasna Maachi, John Chan laboratory
Daniel Oropeza, Jennifer Estall laboratory
Estelle Simo, Ashok Srivastava laboratory
Bouchra Taib, Thierry Alquier laboratory
Benjamin Wiles, Simon Wing laboratory
Bader Zarrouki, Vincent Poitout laboratory
Shangang Zhao, Marc Prentki laboratory
We thank all the sponsors of the 2013 Annual Retreat: AstraZeneca-BMS, Eli Lilly Canada, Merck, Medtronic, Servier, Pfizer, Diabète Québec, Institut de Recherches Cliniques de Montréal, Centre de Recherche du CHUM, Réseau de Recherche en Santé Cardiométabolique Diabète et Obésité (CMDO) and CIHR.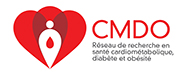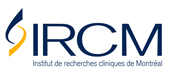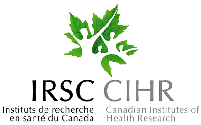 SEMINARS
Upcoming seminars 2012 - 2013
Supported by Merck, Eli Lilly Canada, Servier and AstraZeneca-BMS
Please note the dates of the upcoming MDRC seminars.
Information on time and location will be provided later.
Hosted by

Speaker

Institution

Date

MDRC
Richard Lehner
University of Alberta
September 12, 2012
MDRC
Adolfo Garcia-Ocana
University of Pittsburgh
October 10, 2012
MDRC
Richard Carr
Merck
November 14, 2012
MDRC
Deborah Clegg
UT Southwestern Medical Center
December 12, 2012
MDRC
(McGarry Lecture)
Steven Kahn
University of Washington
January 18, 2013
MDRC retreat
MUHC/ MDRC
Richard C. Austin
McMaster University
February 7, 2013
MUHC/ MDRC
Joseph Avruch
Harvard Medical School
March 7, 2013
MDRC
Maureen Gannon
Vanderbilt University Medical Center
April 17, 2013
MDRC
Barbara Kahn
Harvard Medical School
May 15, 2013
MDRC
Debbie Thurmond
Indiana University
May 29, 2013
2012 - 2013 seminars (PDF 107 Ko)
2011 - 2012 seminars (PDF 33 Ko)
2010 - 2011 seminars (PDF 36 Ko)
2009 - 2010 seminars (PDF 36 Ko)
2008 - 2009 seminars (PDF 32 Ko)
2007 - 2008 seminars (PDF 311 Ko)
2006 - 2007 seminars (PDF 74 Ko)


UPCOMING EVENTS
2014 MDRC annual retreat
MDRC annual retreat is scheduled for February 7, 2014. It will be held in the auditorium of the new CHUM research center, 900 St-Denis Street. Dr Stephen C. Woods from the University of Cincinnati is the invited speaker for the "2014 J Denis McGarry Lecture".
We also have the pleasure to announce that the MDRC retreat will now feature two prestigious lectures, one in basic research, the J Denis McGarry Lecture and one in clinical research, named in the memory of George Cahill. Dr Bernard Zinman from the University of Toronto will be the first invited speaker for the George Cahill Lecture.
More details will be available in due time.