Events & Seminars
EVENTS
10th MDRC annual retreat
More than 230 researchers and students gathered at the new CRCHUM Agora last February 5 for the tenth MDRC annual retreat. The meeting started with the 3rd George Cahill Lecture given by Dr Dan Drucker from Mount Sinai Hospital of Toronto and entitled "Redefining classical concepts of incretin hormone action". Three students then presented their work - Denis Blondin (from André Carpentier laboratory) was awarded for best oral presentation - and Dr Ron Kahn gave the 11th J Denis McGarry Lecture entitled "Interactions between genes, environment and the gut microbiome in insulin resistance and metabolic syndrome".
In the afternoon, 69 posters were presented and prizes were awarded for best presentation to: Erin Coyne (S Wing lab, McGill), Sophie Gravel (V Michaud lab, CRCHUM/UdM), Khalil Bouyakdan (T Alquier lab, CRCHUM/UdM), Nida Haider (L Larose lab, McGill), Liliia Butiaeva (M Kokoeva lab, McGill), Hicham Mahboubi (U Stochaj lab, McGill), Cindy Audiger (S Lesage lab, HMR), Léa Décarie-Spain (Fulton/Alquier lab, CRCHUM/UdM), Blandine Secco (M Laplante lab, U Laval) and Hasna Maachi (V Poitout lab, CRCHUM/UdM). Congratulations to all the students for their excellent work and presentations.
Three seminars ended the day, given by Sylvie Lesage from Hôpital Maisonneuve-Rosemont, Frédéric Picard from Université Laval and Inès Holzbaur form Amorchem. Day highlights can be seen on MDRC twitter account @MDRC_CRDM.
This tenth MDRC Retreat was supported by Merck, Lilly, AstraZeneca, Novo Nordisk, Janssen, Boehringer, Takeda, Pfizer, McGill, Diabète Québec, CMDO, IRCM and CRCHUM.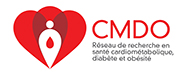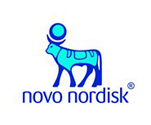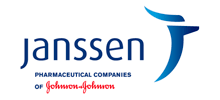 SEMINARS
List of upcoming seminars 2016 - 2017
Supported by Merck, Eli Lilly Canada and AstraZeneca.
Please note the dates of the upcoming MDRC seminars.
Information on time and location will be provided later.
Hosted by

Speaker

Institution

Date

MDRC
Gregory Steinberg
McMaster University
October 5, 2016
MDRC
Christoffer Clemmensen
Helmholtz Diabetes Center, Germany
November 9, 2016
MDRC
Patrick MacDonald
University of Alberta
November 16, 2016
MDRC
David Wishart
University of Alberta
December 14, 2016
MDRC
McGarry Lecture
Cahill Lecture

Scott M. Sternson
David M. Nathan

Howard Hughes Medical Institute
Harvard Medical School
February 3, 2017
(MDRC Retreat)
MDRC
Maike Sander
University of California San Diego
March 15, 2017
MDRC
Jose Florez
Harvard Medical School
April 12, 2017
MDRC
Dana Small
Yale University
May 17, 2017
2016 - 2017 seminars (PDF 65 Ko)
2015 - 2016 seminars (PDF 65 Ko)
2014 - 2015 seminars (PDF 40 Ko)
2013 - 2014 seminars (PDF 33 Ko)
2012 - 2013 seminars (PDF 107 Ko)
2011 - 2012 seminars (PDF 33 Ko)
2010 - 2011 seminars (PDF 36 Ko)
2009 - 2010 seminars (PDF 36 Ko)
2008 - 2009 seminars (PDF 32 Ko)
2007 - 2008 seminars (PDF 311 Ko)
2006 - 2007 seminars (PDF 74 Ko)



UPCOMING EVENTS
2017 MDRC annual retreat
Next MDRC annual retreat is scheduled for February 3, 2017 at CRCHUM auditorium. Our invited speakers will be Dr Scott M Sternson from Howard Hughes Medical Institute, who will give the J Denis McGarry Lecture, and Dr David M Nathan from Harvard Medical School, who will give the George Cahill Lecture.
As usual, we will have oral presentations from MDRC PIs and students as well as from Dr Diane Gosselin (President and Chief Executive Officer, CQDM) together with posters from MDRC students.
Please register as soon as possible through the form available here. Students and post-docs interested in giving an oral or poster presentation must submit their abstract through the same form before January 14, 2017.
The program will be available in due time.